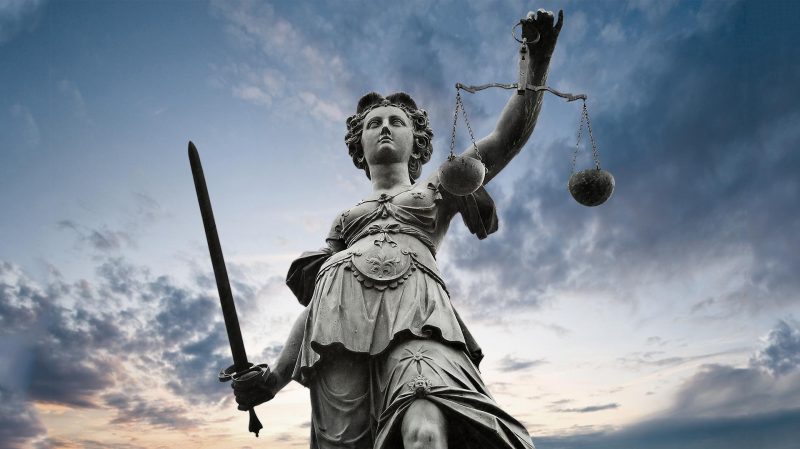 01 Sep

ALASKA SUPREME & APPELLATE COURT HEADNOTES FROM 8.28.2017
Alaska Supreme Court Headnotes
TIMOTHY W., APPELLANT, V. JULIA M., APPELLEE
A judge's unflattering comments about a litigating party's professional ability and mental health issues will not necessarily create bias or the appearance of bias, when those comments are made in open court and pursuant to the judge's duties when presiding over the case.
Family law – Recusal
JOHN SCOTT HOCKEMA, APPELLANT, V. JANET HOCKEMA, APPELLEE
The court must seek to address the spouses' financial needs in a divorce proceeding by showing a preference for adjusting the distribution of marital property instead of awarding spousal support.
Family law – Spousal support
ALASKA AIRLINES, INC., ET AL, APPELLANTS and CROSS-APPELLEES V. PAMELA DARROW, APPELLEE and CROSS-APPELLANT
The Alaska legislature's inconsistent use of the words "disability" and "impairment" creates statutory ambiguity with regards to social security disability and permanent partial impairment payment offset and is likely the result of a drafting error.
Administrative law – Workers' compensation – Permanent and total disability – Disability payments
ALASKA BUILDING, INC., APPELLANT, V. LEGISLATIVE AFFAIRS AGENCY, ET AL., APPELLEES
A legal claim that is not current Alaska law and attempts to create an economic incentive to challenge perceived illegal government behavior can be an example of creative advocacy and is not automatically frivolous for purposes of Rule 11 sanctions.
Civil law – Frivolous claim – Rule 11
BILL WIELECHOWSKI, ET AL, APPELLANTS V. STATE OF ALASKA, ET AL., APPELLEES
The Alaska legislature's decisions on how to use Permanent Fund income are not exempt from the Alaska Constitution's anti-dedication clause and therefore, the legislature's use of Permanent Fund income is subject to normal appropriation rules and gubernatorial veto power.
Administrative law – Permanent Fund – Anti-dedication clause
GOVERNMENT EMPLOYEES INSURANCE COMPANY, ET AL, APPELLANTS and CROSS-APPELLEES V. SANDRA GONZALEZ., APPELLEE and CROSS-APPELLANT.
A punitive damage award of $450,000 is not automatically excessive nor in violation of Due process even with only $2 in nominal compensatory damages because the court can compare the award of punitive damages in relation to actual harm suffered, not just the nominal compensatory damages.
Insurance law – Bad faith – Punitive damages – Due process
Alaska Courts of Appeals Headnotes
JAMES WILLIAM LEFFEL, APPELLANT, V. STATE OF ALASKA, APPELLEE
A prosecutor may not comment on a defendant's post-arrest silence, unless the defendant first brings up the issue by testifying that the police denied the defendant an opportunity to tell his or her side of the story.
Criminal law – Post-arrest silence